Summary
We're pet parents who believe in the power of dog tricks and their ability to create closer bonds with our dogs. That's why Vet Naturals is thrilled to announce the launch of our first-ever Ultimate Dog Trick Contest where contestants can flaunt their most impressive dog tricks with their furry friends for a chance to win $1,000, plus a three month supply of Vet Naturals products!
We could all use a healthy dose of light-hearted entertainment and inspiration for spending more time with our pets. Whether you've trained your pup to shake, dance, play dead, or fetch the leash, we want to see the trick you're most proud of! 
Who & What We're Looking For
We're looking for dog owners and dog enthusiasts who have trained their dog to do tricks (simple or complex), and who are able to submit a short, under three-minute video via the below entry form link, showcasing their tricks. No specific tricks are required, so you'll have total creative freedom here! Additionally, contestants must be 18 years or older and a US citizen or permanent resident to apply. 
Only original videos created by the contestant will be eligible for contest entry (i.e., any videos that are conducted by others taken from YouTube or social media will not be eligible). Therefore, at the beginning of your video, you'll need to:
Introduce yourself

Introduce your dog

State that this video is your entry into the Vet Naturals Ultimate Dog Trick Contest
How to Enter
To enter the contest, contestants MUST FOLLOW THE LINK BELOW to the entry form page where you'll be asked to upload your video that showcases your dog's tricks. The page also requests your name and email address, so that we can notify the winner, once one has been selected.
Any contestants who do not complete the entry form by following the below link will not have an official entry into the contest. 
For contestants who have a Facebook or Instagram account, please post your dog trick contest video either on the Vet Naturals Facebook page or post your video via an Instagram post, tagging the Vet Naturals Instagram within your post. Spread the word to your social media friends and family about the contest and your entry, so that they can witness your dog tricks as well!
The deadline for contest submissions is Friday, February 26, 2021. Contestants will need to submit their dog trick videos via the below link by that date in order to be considered. After this date, no further entries to the contest will be permitted.
What'll You Get
The winner will be announced on March 12, 2021. The winner will receive a $1,000 payment as well as a three month supply of Vet Naturals Hemp & Hips products.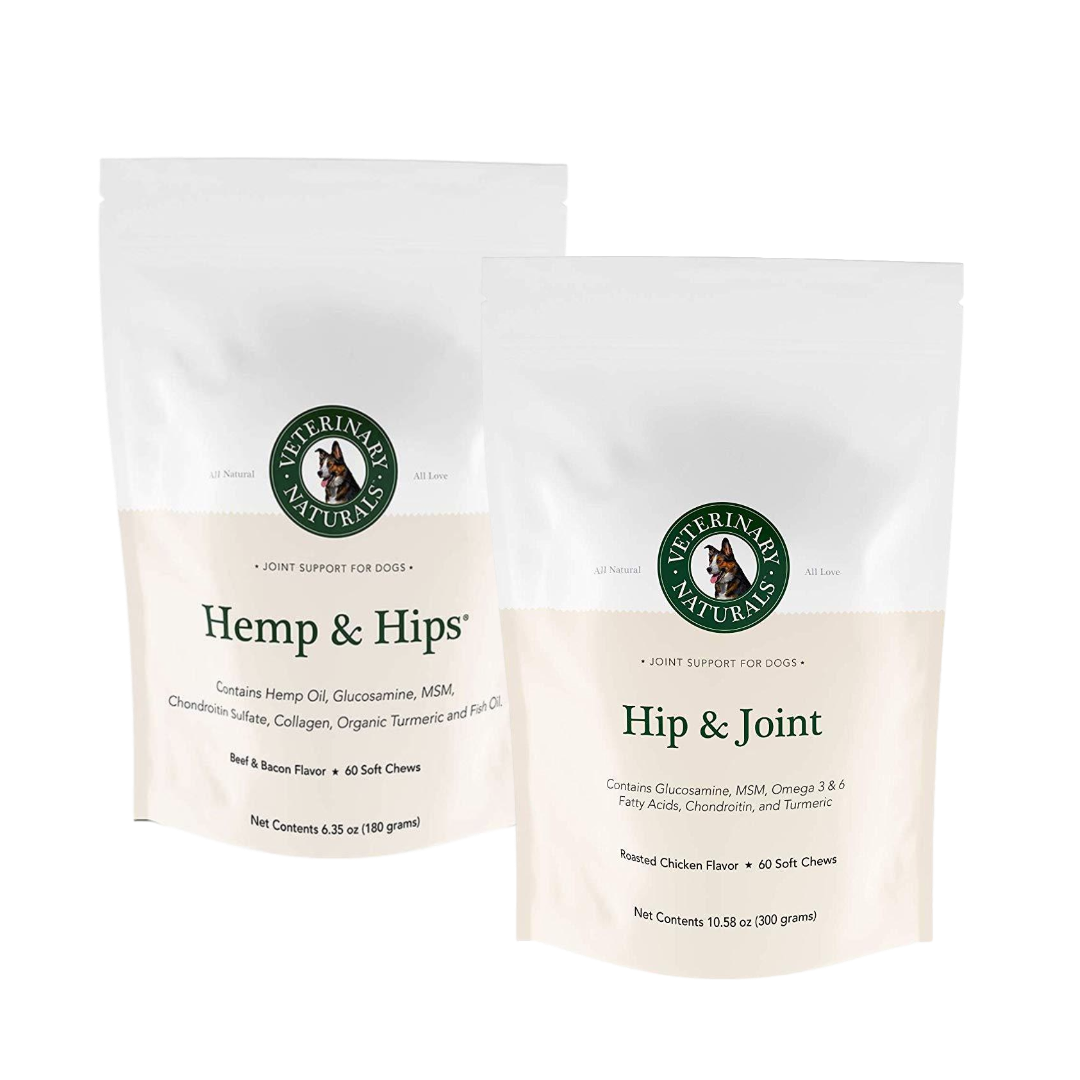 Hemp & Hips provides joint nourishment to help rebuild, support, and maintain healthy joints – even as our dog's age. This natural relief also makes sure our dog's joints are protected, keeping them healthy, flexible, and lubricated, while naturally reducing those aches and discomforts.
The winner will be determined by a panel of judges including the Vet Naturals team as well as Portland, Oregon's best trick pomeranian, Poboy!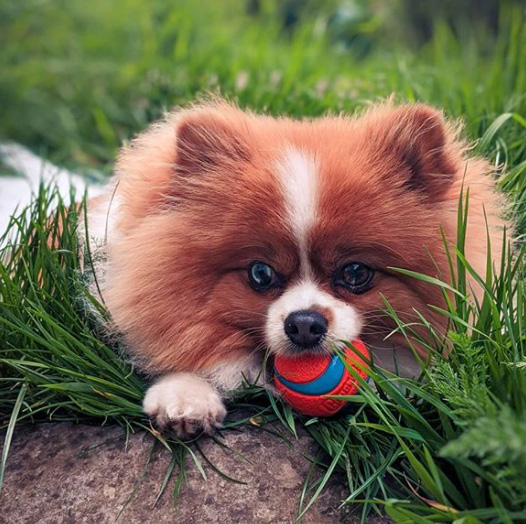 Dog Trick Facts & Figures
According to a recent study, dog ownership increased by 32% between 2000 and 2017, and by over 5.3% between 2018 & 2019, so surely online searches of dog tricks or other ways to engage our dogs have grown as well!
With our analytical mindsets, the Vet Naturals team couldn't help but supplement our contest with some fun facts and figures pertaining to dog tricks and trainers. So, we scraped Google Trends search volume of dog tricks within each U.S. state every year between 2010 and 2020 to determine the states that conduct the most online searches of cool dog tricks over the last decade. 
The ten states with the highest average 'dog trick' search volume over a ten year period are:
Montana

Colorado

Iowa

Arkansas

Nebraska

Minnesota

Indiana

Utah

Washington

 New Hampshire
See the full results below to see where your state lands!

Lastly, we've developed a list of 10 leading dog trainers in the U.S. based on effective training approaches, years of experience, and professional certifications:
Contest Terms and Conditions
The rules of the competition and the prize for the winner are as follows: 
The promoter of this competition is Vet Naturals LLC whose principal office is located at

6916 E 1325 N, Huntsville, UT 84317.

Employees of Vet Naturals LLC or their family members or anyone else connected in any way with the competition or helping to set up the competition shall not be permitted to enter the competition.

Persons must be at least 18 years old, or otherwise have reached the age of majority under the laws of the state where you reside, in order to participate.

Only residents of the United States are eligible to participate.

VOID WHERE PROHIBITED.

There is NO ENTRY FEE AND NO PURCHASE NECESSARY TO ENTER THIS COMPETITION. Any purchase or consideration otherwise given by entrants will not improve one's chances of winning.

The route to entry for the competition and details of how to enter are available via www.vetnaturals.com. Individuals may enter to win by clicking on the participation link on Vet Naturals LLC's website. Upon clicking the participation link, entrants will be asked to provide their name and contact information so that Vet Naturals LLC can notify the winner of the results.

The closing date for entry will be February 26, 2021. After this date, no further entries to the competition will be permitted.

Only one winner will be selected from the entire pool of eligible entries. The selection process will be at the discretion of Vet Naturals LLC. The winner will be required to complete certain tasks designated by Vet Naturals LLC. If the winner does not follow through with the tasks required of them, they will not receive the prize of $1,000 and a three month supply of Vet Naturals products.

The winner will be notified by email and/or letter within 15 days at the closing date. If the winner cannot be contacted or does not claim the prize within 2 days of notification, we reserve the right to withdraw the prize from the winner and pick a replacement winner.

Vet Naturals LLC will notify the winner when and where the prize can be collected.

The winner will receive a welcome package in the mail.

No cash alternative to the prize will be offered. The prize is not transferable. Prizes are subject to availability and Vet Naturals LLC reserves the right to substitute any prize with another of equivalent value without giving notice.

The winner agrees to the use of his/her name, image, and video in any publicity material. Any personal data relating to the winner or any other entrants will be used solely in accordance with current federal and state data protection legislation and will not be disclosed to a third party without the entrant's prior consent.

The winner's name will be available 28 days after the closing date by sending a stamped addressed envelope to the following address:

6916 E 1325 N, Huntsville, UT 84317


Vet Naturals LLC's decision in respect of all matters to do with the competition will be final and no correspondence will be entered into.